Are you wondering what a Parimatch Bet Builder is?
Enjoy the freedom and flexibility of customising your own bets with their own prices. Bet builders allow you to pick multiple betting markets from a single match and put them into one bet.
Parimatch is among our top-rated bet builder bookies offering incredible bonuses and an easy-to-create bet builder tab – read on for everything you should know about the bet builder in October 2023.
If you are unsure where's best to start – check out the verified bet builder tips.
Parimatch Bet Builder Free Bet
Here is the welcome bonus free bet when registering a new betting account at Parimatch Sportsbook.
Parimatch Bet Builder BUILD YOUR OWN BET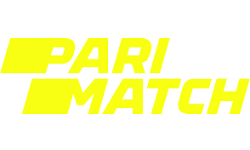 Are you looking for 30 in free bets? It's actually 20 as you will need to deposit 10 but many punters have been raving about the free bet builder options at Parimatch.
How To Claim Your Free Bet
All new customers at Parimatch are eligible for a free bet – here's how to claim yours:
Firstly, click on the button above to access the official site
You can then activate the football welcome offer
Register a new Parimatch account
Meet the qualifying bet of £10
Receive your free bet of £20
You can use this to stake on your football bet builder
All qualifying bets must be met from new customers before you can activate this welcome offer. Free bets expire, so be sure to check the T&Cs.
What Is Parimatch Bet Builder?
A Parimatch Bet Builder offers you the flexibility to customise a bespoke bet that combines markets. You can add selections from a variety of sports betting markets from a single match into one bet.
You will need to win each selection to be able to win the bet. Bet builders make creating bets simple and it also enables you to enjoy a personalised bet with a mix of different markets.
You can add the likes of total corners, goalscorers, red cards, yellow cards, both teams to score, match result and more. Whether it's a match outcome or a player market, you can combine different types of bets into one. For example – you could pick Leicester City to win, the total corners, Vardy to be booked and the last goalscorer.
Bet builders are available for both new and existing customers.
How To Place A Bet Builder Bet on Parimatch
To place your football bet using the Parimatch Bet Builder, follow the steps below:
Sign in to your account.
Navigate to the football section and choose the Bet Builder feature.
Seamlessly toggle between various markets and pick your desired bets.
After finalising your choices, select "add to bet slip".
Enter the amount you'd like to bet.
Once the match begins, relax and watch the action unfold.
Parimatch Bet Builder Rules
For the full Parimatch Bet Builder rules you can check out the terms and conditions on their site. But here are some of the common and important rules that punters ask about.
What if a Player Doesn't Feature?
If a player that you have picked in your bet builder selections doesn't feature in the game – your leg will be voided.
If a selection is voided, the remaining bets stand and will continue as normal. Your return price will be amended to reflect the alteration to the bet builder.
If for any reason the bet builder does not go ahead, maybe you are under the minimum selection amount, your bet builder will be voided and you will receive a refund.
What if a Player is Injured and Substituted?
If a player you have selected in your player market bet is injured during the game and/or substituted – the bet stands.
If for instance, you bet on a player to be booked but they leave the field of play before being booked, that bet loses. Just because they were taken off or injured does not mean that you get your money back.
What if a Selection is Voided?
If a selection is voided – the remaining bets stand but the return price will be changed to reflect this alteration. The selection that's voided no longer counts towards your bet builder.
If you are under the minimum selection threshold then the entire bet will be voided and refunded.
FAQs
Is there a cash out feature for a Parimatch Bet Builder?
There's no cash out available on the Parimatch Bet Builder – you're unable to take early winnings or payouts.
What happens if you lose one bet in a Parimatch bet builder?
In order to win a Parimatch Bet Builder you will be required to win every selection – if you lose one leg of the bet, you will not win or be eligible to the returns.
What football competitions can I use on Bet Builders?
Bet builders are popular among football fans. That's because there is a huge football market and it works similar to a football accumulator with more options.
Here are some of the many competitions you can bet on:
Premier League
Champions League
Europa League
World Cup
EFL Championship
EFL League One
EFL League Two
Can I bet on multiple matches with the Parimatch Bet Builder?
You can use the bet builder multi match to not only combine different football markets within a single game but to also join different games into one bet builder.
Final Thoughts
Parimatch's Bet Builder stands out as a favoured feature for football fans in the UK.
Tailored to empower bettors, this tool enables them to craft personalised wagers by merging diverse pre-match or live-play options across various sports events, not limited to football.
With attractive odds and an extensive array of betting markets, the Bet Builder by Parimatch has become a top pick for football betting fanatics.
Other Bookmakers Offering Bet Builders
Here are all the articles related to the bet builders: