Adams Park, home of Wycombe Wanderers FC, and with a capacity of 10,000 is dominated by the impressive Frank Adams Stand. It was renamed as the Causeway Stadium, but most fans still call it Adams Park.
This large, two-tiered stand was opened in 1996 and is named after the man who donated Wycombe's former ground at Loakes Park. The other three stands are smaller, but are all covered. Along the other side of the ground is the Seymour Taylor Main Stand, a single tiered stand with a raised seating area.
The home end, the Valley Stand, is the only remaining terraced area. Opposite is the Dreams Stand, a single- tier stand, with windshields to either side, which houses the visiting supporters. A local council stipulation that the ground's capacity cannot rise above its current 10,000 means that areas such as the terraced paddock of the Seymour Taylor Stand cannot be used for spectators. Wycombe explored the possibility of moving to a new stadium, at the current Sports Centre site, near junction 4 of the M40. The 15,000 capacity stadium would have retained a terraced area. Plans were turned down by the council however, and the club have put their plans on hold for the time being.
How to get to Adams Park
By Road
Adams Park is located in Hillbottom Road, High Wycombe HP12 4HJ and is signposted from the M40.
Exit the M40 at junction 4 and take the A4010 towards Aylesbury. Cross over three small roundabouts into New Road continuing down the hill to two mini-roundabouts at the bottom. Turn sharp left at the first into Lane End Road and continue to the next mini roundabout. Turn right into Hillbottom Road and Adams Park is situated at the end.
By Rail
The nearest railway station is High Wycombe, over 2 miles and a 45-minute walk from the ground. Most fans recommend a taxi or the "Football Special" bus, no. 501, which runs from the station on match days.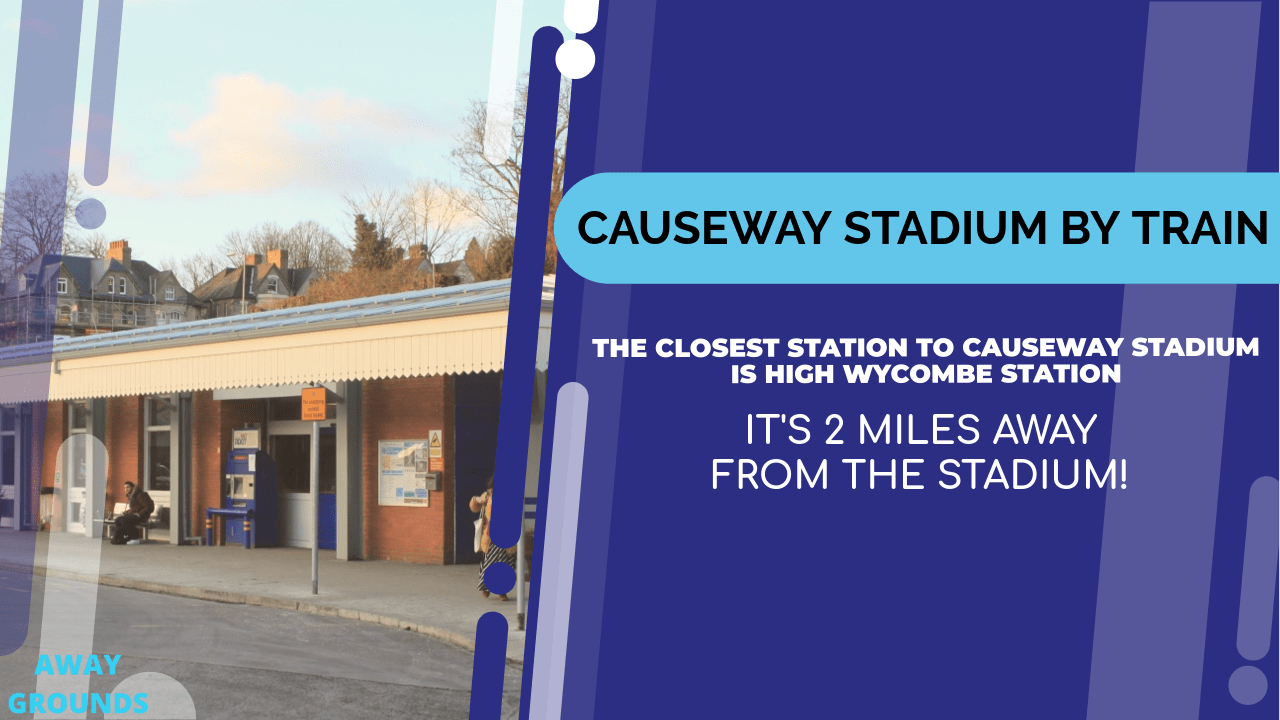 The bus leaves from outside the station at 13.55 on Saturdays and 18.40 for midweek matches. It leaves the ground 10 minutes after the final whistle. However, for those with plenty of energy, the walk to the ground, along West Wycombe Road, takes in several pubs that can make the long walk seem much shorter. Click here to check the current train timetables
By Air
The nearest airport is Heathrow, at a distance of 18½ miles. Travellers should take the Heathrow Express train service from Terminal 5 to London Paddington. From London Paddington, take the Bakerloo Line southbound from Platform 4 to London Marylebone. There are regular overland train connections from Marylebone to High Wycombe. Total journey time is about 1¾ hours. Click here to check the current flight times
Taxis
There are several taxi companies in Wycombe that can take you to and from Adams Park. You can always prebook a private hire taxi, or hail a black cab on any highway.
Calling all Wycombe Taxi Companies – Why not advertise your company here?.
Stadium Key Facts
| Stadium | Key Facts |
| --- | --- |
| Capacity | 10137 |
| Address | Hillbottom Rd, High Wycombe HP12 4HJ |
| Telephone | 01494 472100 |
| Fax | 01494 527 633 |
| Ticket Office | 01494 441 118 |
| Rival Club | Slough Town |
| Pitch Size | 105 x 68 (7140) |
| Pitch Type | Grass |
| Year Ground Opened | 1990 |
| Record Attendance | 10,000 (Wycombe v Chelsea (2005)) |
| Club Name | Wycombe Wanderers F.C. |
| Official Website | https://www.wycombewanderers.co.uk/ |
| Facebook Page | Facebook |
| Club Nickname | The Chairboys |
| Construction Cost | £3.5 million |
| Owner | Frank Adams Legacy Ltd. |
| Coordinates | 51.6303° N, 0.7997° W |
Where to Park?
There is a fair sized car park located at the ground, but, as only one road leads from the ground, there can be long delays in getting away after the match.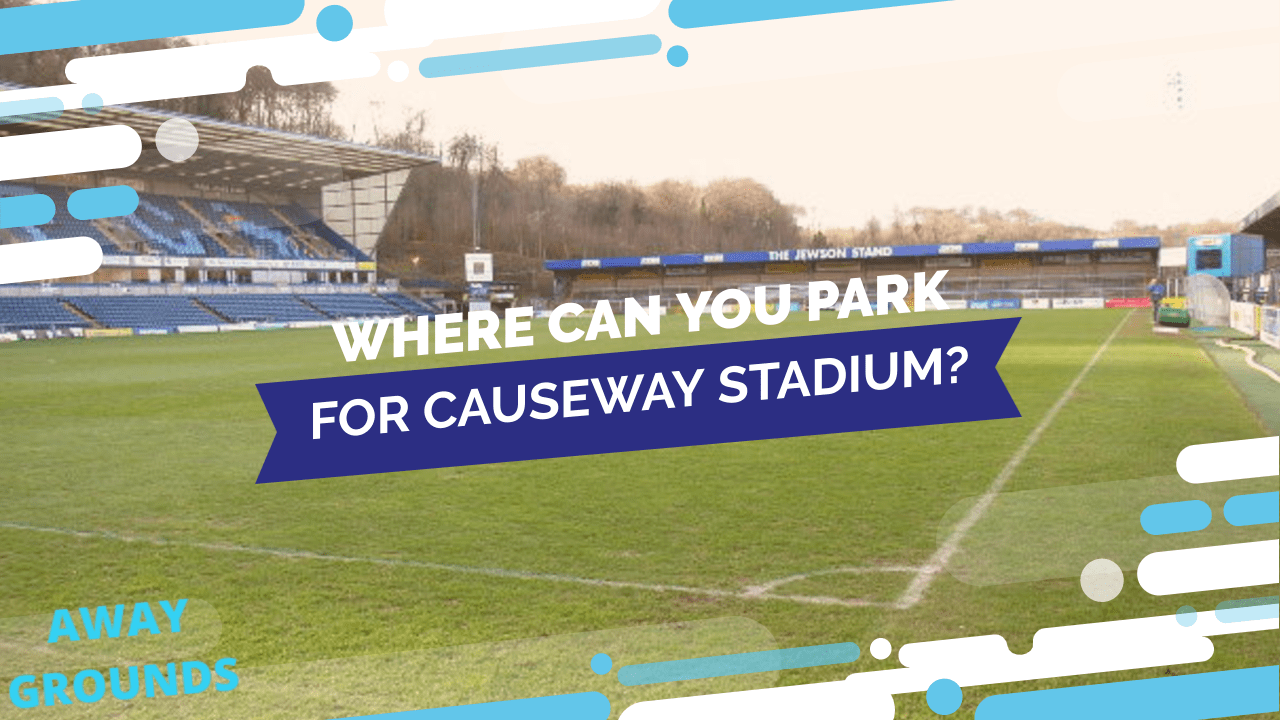 For this reason, several fans have advised parking in one of the industrial units on Hillbottom Road.
Away Friendly Pubs near Adams Park
Early arrivals can use the Supporters' Club at the ground. This is a suite at the far end of the Main Stand, which admits away fans for a small charge. It is spacious, with 2 bars and serves food. The atmosphere is reportedly relaxed, with an amiable mix of home and away fans.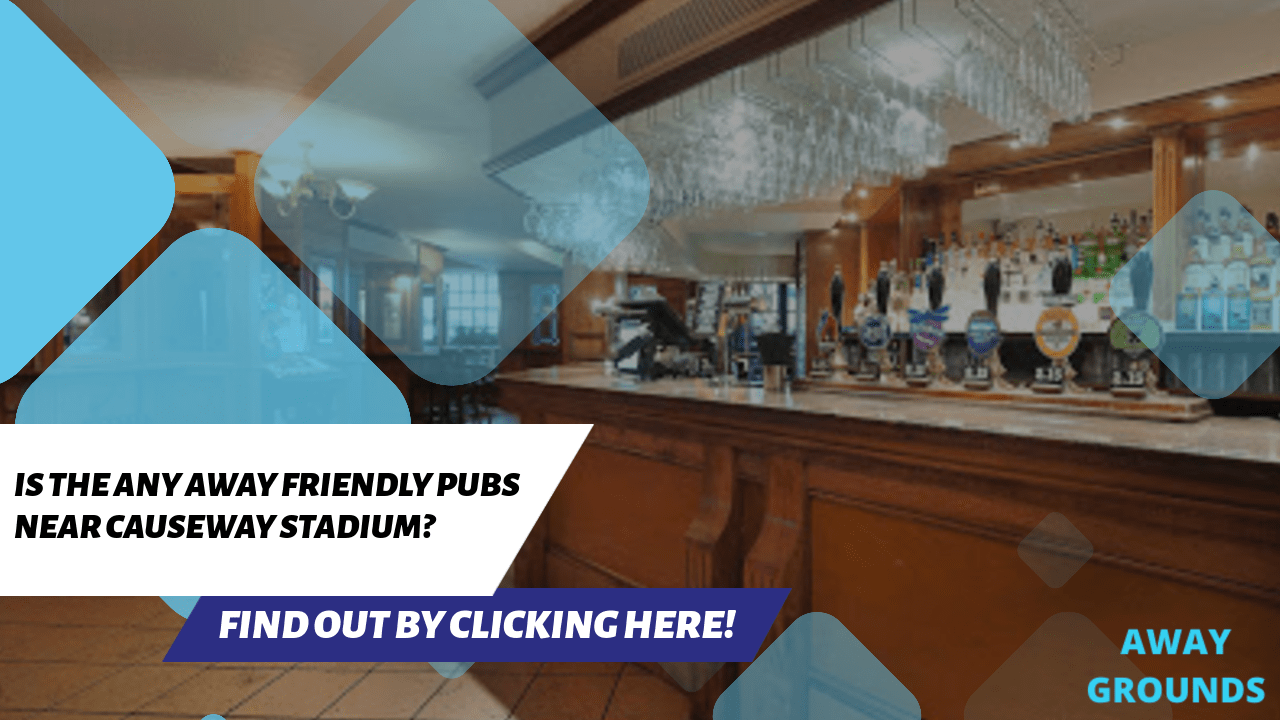 The nearest pub to Adams Park is the Hourglass, in Chapel Lane, which is about a 15-minute walk. Away fans are normally okay in small groups. Several male fans have recommended the White Horse, on West Wycombe Road, about 1½ miles from the ground, predominantly because it has strippers performing at Saturday lunchtime. This pub is en route to the ground from the station.
Hotels near Adams Park
The Holiday Inn High Wycombe, Crest Road, High Wycombe, Buckinghamshire HP11 1TL is ideally located, close to the M40 with easy links to the M25 and M4. It provides budget-priced accommodation within 1¾ miles of Adams Park. Guest reviews report it clean and comfortable, with courteous, efficient staff.
The Buckingham Hotel, 156 West Wycombe Road, High Wycombe, Buckinghamshire HP12 3AE offers contemporary rooms with excellent facilities at great-value rates. The hotel offers comfortable, modern accommodation, just over a mile from Adams Park.
What have other Away Fans said about their trip?
away fans wycombeThe vast majority of away fans have thoroughly enjoyed their trip to Adams Park and have been very complimentary about the ground. Several have noted its pleasant surroundings, despite its location on the edge of an industrial estate. The atmosphere within the ground is reportedly excellent, with a drummer rallying the home support.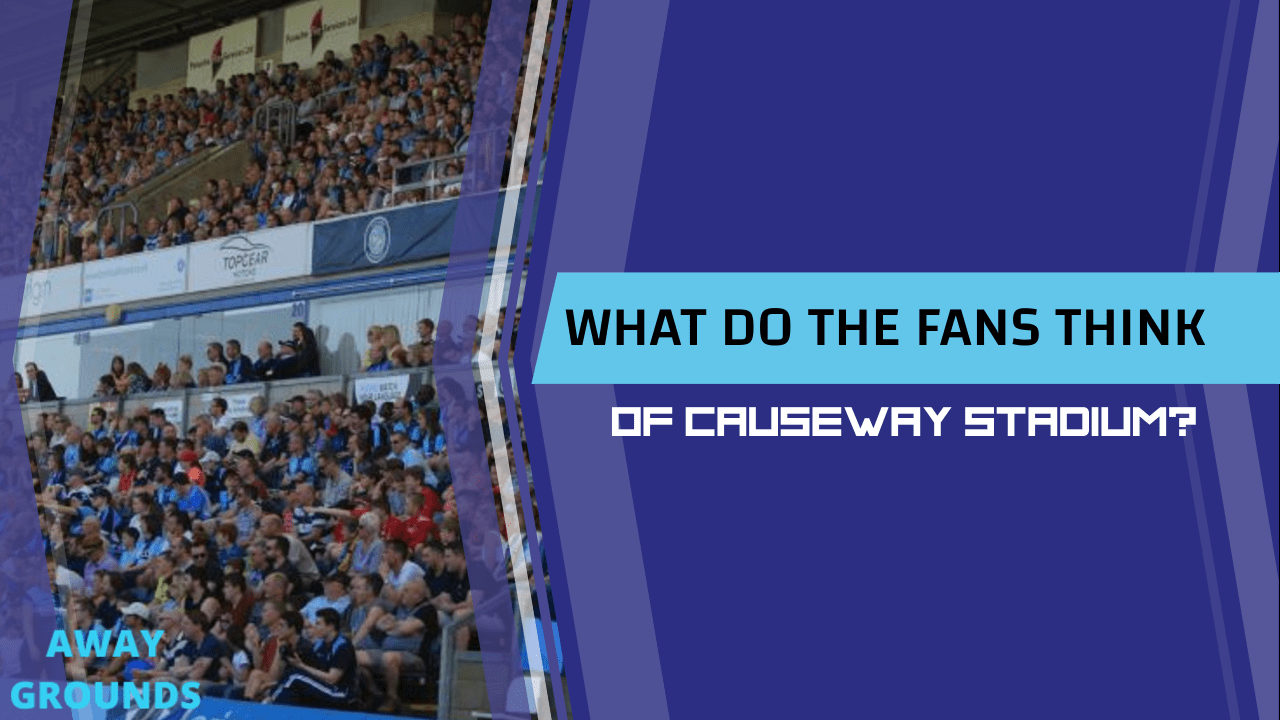 Coupled with informative signposting around the ground, good organization, vibrant atmosphere, an unimpeded view from the away end, friendly, welcoming fans, and helpful stewards, this has led to fans having a very pleasant experience. The only reported problem is trying to exit the official car park after the match, with some fans taking an hour to travel the 2 miles to the motorway.
Causeway Stadium History
Spring Meadow was Wycombe Wanderers' first home, but it was sold out from under them. That occurred eight years after the club's inception.
It caused a commotion as Wycombe attempted to locate a new home before getting a gift from former player Frank Adams, who owned Loakes Park, which was near to the local hospital building. It would be the home of Wycombe Wanderers for the next 95 years.
Despite just leaving Loakes Park in 1990, the team had been planning a move for decades; the venue wasn't suited for the burgeoning sport of football, and plans for hospital expansion added to the pressure.
This eventually transpired as the first game at Adams Park, which was named after the guy who had given them Loakes Park.
On the first day, the stadium's capacity was 6,000, but due to continued work to strengthen safety measures, they were eventually able to raise attendance. Since 1990, a number of projects have been completed, with the years 1993 and 1996 being pivotal.
The first had a capacity increase near 10,000, while the second witnessed a little decrease, owing to the switch from standing to seated in the Hillbottom Road End. In 2001, the same stand was expanded by over 900 seats by chance.
Adams Park Seating Plan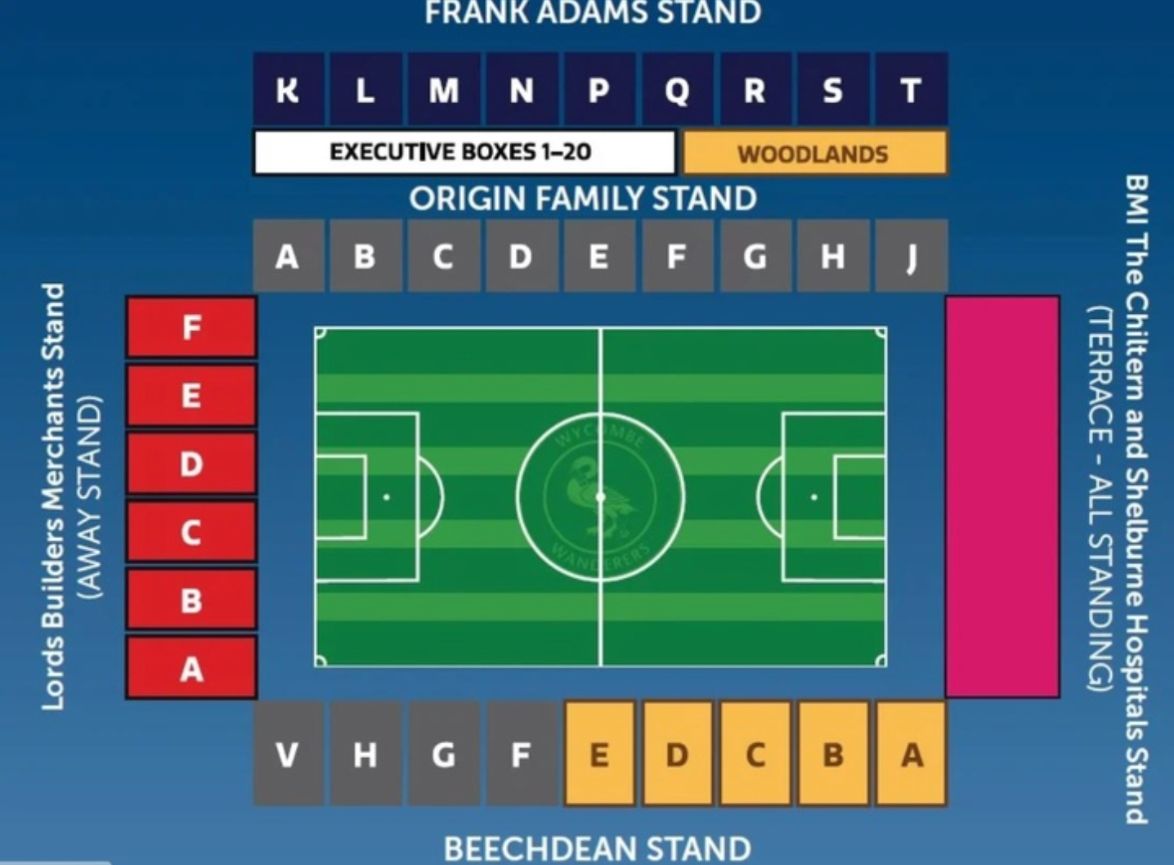 Wycombe Wanderers Twitter
Causeway Stadium Wikipedia
Tickets for Wycombe Wanderers
At Adams Park, there are no match categories, but where you wish to sit, as well as your age and when you book, will effect the price of your ticket.
We've included the cheapest and most costly adult and concession ticket prices below, but remember that if you book before 5 p.m. the day before the game, you can save £2 per ticket:
£20.00 – £26.00 for adults
£17.00 – £25.00 (concession)
Adams Park Tour
Causeway Stadium Reviews
Informative and interesting tour from a passionate guide who clearly knows and loves the game. This is a new stadium but with plenty of history, with some interactive bits for the younger visitors. Small groups give it a personal feel with plenty of opportunity to ask questions.
Loved our trip, a great tour and a great guide. Would recommend it to all, football fans or not. Informative, interesting and also got to see the UEFA Super Cup.
Causeway Stadium FAQ's
Why is Adams Park called Adams Park?
The ground was named Adams Park for the benefactor and former captain Frank Adams.
When was Causeway Stadium built?
Causeway Stadium was built in 1990.
Which is the away end at Causeway Stadium?
Away fans will be seated in The Lords Builders Merchant Stand when they visit Causeway Stadium.
What is the Wycombe away allocation?
The Wycombe away allocation is around 2,000.
Events at Causeway Stadium
Causeway stadium can accommodate almost any type of event, from one-on-one interviews to large parties of up to 400 people.
In addition to conferences, the stadium can also hold weddings, so keep that in mind if you're a Wycombe supporter seeking to tie the knot. If you chance to be a film director in need of a location, they even offer the stadium as a filming site.
Summary
Thank you for reading our Adams Park Stadium guide. We hope you enjoyed it.