Prior to their relegation in 2012, Ewood Park was the oldest home to a Premier League club, having opened in 1882.
It is an all seater multi-sports facility with a capacity of 31,400, and is home to Blackburn Rovers FC.
Jack Walker took over as chairman in 1991 and invested heavily in Ewood Park. By early 1994, the two-tiered Blackburn and Darwen End stands, behind the goals, had been opened. The Jack Walker Stand, on the site of the old Nuttall Street Stand was completed for the 1994-95 season. Away fans are housed at the Darwen End, occupying the whole upper tier and part of the lower tier.
How to get to Ewood Park
By Road
Ewood Park is located in Nuttall Street, Blackburn, Lancashire BB2 4JF.
Drivers headed from the North are advised to leave the M6 at junction 30, following the M61 as far as junction 9. Exit onto the M65 towards Blackburn exiting onto the A666 at junction 4 and following the signage for Blackburn.
From the South, M6 junction 29 is recommended, exiting onto the M65 towards Blackburn. Turn right at the first set of lights and the stadium is located on the right after about a mile.
By Rail
The nearest railway stations are Blackburn (1½ miles) and Mill Hill, within less than a mile of the ground, with connections from Manchester Victoria and Preston.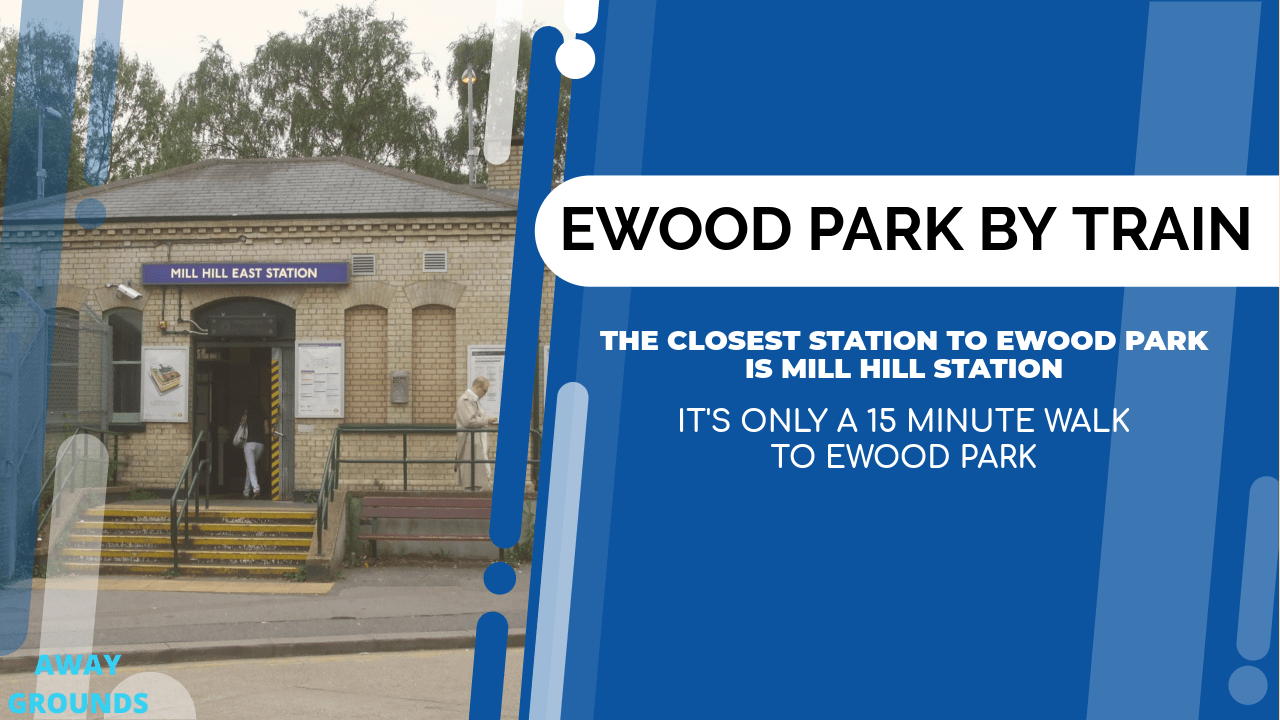 Click here to check the current train timetables
By Air
Blackpool International airport is approximately 23 miles from Ewood Park, while Manchester International is within 30 miles. Both offer convenient rail links to Blackburn. Click here to check the current flight times
Taxis
There are several taxi companies in Blackburn that can take you to and from the stadium. You can always prebook a private hire taxi, or hail a black cab on any highway.
Calling all Blackburn Taxi Companies – Why not advertise your company here?.
Stadium Key Facts
| Stadium | Key Facts |
| --- | --- |
| Capacity | 31,367 |
| Address | Ewood Park, Blackburn BB2 4JF |
| Telephone | 01254 372001 |
| Fax | 01254 671 042 |
| Ticket Office | 01254 372 000 |
| Rival Club | Burnley |
| Pitch Size | 115 yd × 76 yd (105 m × 69 m) |
| Pitch Type | Synthetic and Natural grass |
| Year Ground Opened | 01/04/1882 |
| Record Attendance | 62 522 (Blackburn – Bolton, 02.03.1929) |
| Club Name | Blackburn Rovers Football Club |
| Official Website | https://www.rovers.co.uk/ |
| Facebook Page | Facebook |
| Club Nickname | The Blue and Whites |
| Construction Cost | 250,000 |
| Owner | Blackburn Rovers and Athletic plc |
| Coordinates | 53.7286° N, 2.4892° W |
Where to Park?
On-street parking near Ewood Park is restricted and nearby roads closed for up to an hour after a match. Various private car parks are available around the ground, at reasonable rates.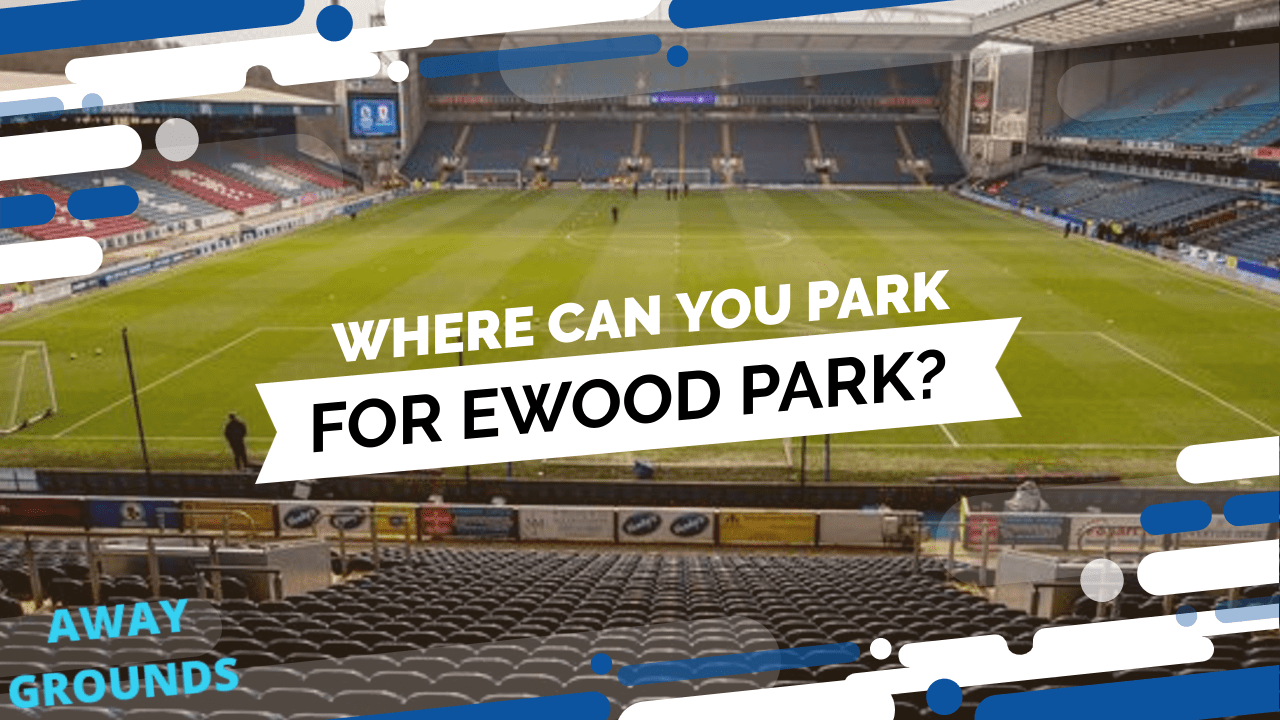 Perhaps the best option for a quick exit is to go down the A666 hill, passing a garage on the left and turning right at the first set of traffic lights. In this area several industrial units offer cheap parking.
Away Friendly Pubs near Ewood Park
The majority of pubs in the immediate vicinity of Ewood Park are strictly "home only" and should be avoided by visiting fans. The White Bull, on Livesey Branch Road is away friendly, with a reportedly excellent atmosphere and good range of beers on offer.
The Fernhurst Arms on the Bolton Road is the traditional "away" pub, located opposite the Darwen end of the stadium. It is spacious, with a good restaurant to the rear and a large screen with Sky and Setanta sports. Parking is also available, but departure will be delayed due to road closures (see above).
For fans arriving at Mill Hill station, the Navigation is only a 5- minute walk away. Turn left on exiting the station and the pub is on the right near the bridge over the canal. It reportedly offers a good mix of home and away supporters.
Hotels near Ewood Park
Although some 10 miles from Ewood Park, the Holiday Inn Express Burnley, 55 Pendle Way, Burnley BB12 0TJ has attracted excellent reviews from visitors. This modern hotel, situated in the Pennine hills, enjoys excellent transport links. Free on-site parking is available.
The Macdonald Tickled Trout Hotel, Preston New Rd, Samlesbury, Preston, PR5 0UJ, is situated just off junction 31 of the M6, some 7 miles from Ewood Park and about a mile from Preston railway station. With a 4-star rating, its guest reviews have been encouraging and appears to provide value for money. Free one-site parking is available.
What have other Away Fans said about their trip to Ewood Park?
Most fans have reported enjoying their day at Ewood Park, finding it easy for travel and excellent value for money. Numerous fans have remarked on the friendly, relaxed atmosphere inside the ground. However, many commented that the lack of a "full house" detracted somewhat from the atmosphere.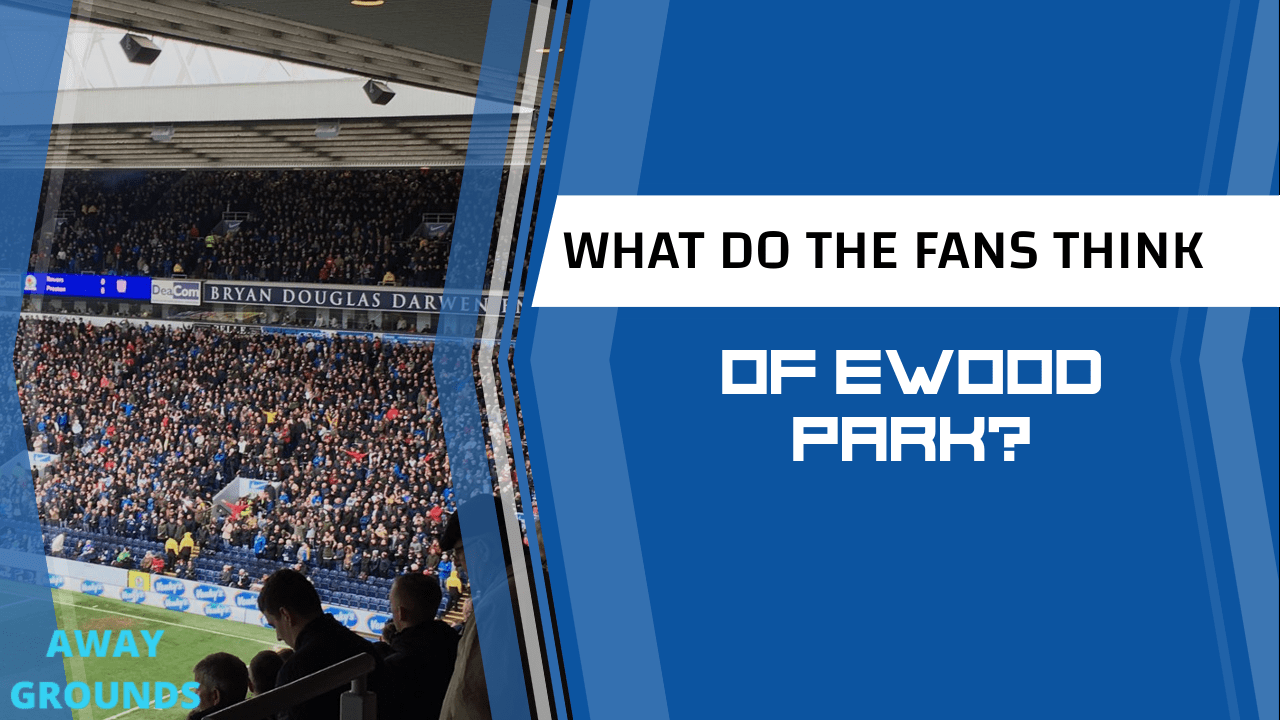 The facilities provided have been described as above average, though several visitors noted the extremely cramped concourse and lengthy queues at half time. Another major complaint from visiting fans is barely adequate legroom, due to the lack of space between the rows of seats.
Ewood Park History
Ewood Park began as a multi-sports venue in 1882. Blackburn Rovers utilised the ground on an irregular basis at first, but began utilising it on a regular basis in 1890.
Ewood Park grew quickly in the early twentieth century, with new stands being built and the stadium's capacity rapidly increasing. It reached its maximum capacity on March 2, 1929, when 62,522 people came to watch Blackburn face Bolton in an FA Cup match.
Apart from the installation of floodlights and a cover for the Blackburn End terrace, few improvements were made in the following decades.
The Nuttal Street Stand was reconstructed in 1984 after a fire destroyed it. The wooden Riverside Stand was removed a few years later and rebuilt by a new single-tiered stand.
After taking over the Rovers in 1991, Jack Walker proposed a massive reconstruction plan to transform Ewood Park into a contemporary arena. Two additional short-end stands debuted in early 1994, and the reconstruction was finished a few months later with the completion of the Jack Walker Stand.
Getting tickets for Ewood Park Stadium
Tickets for Blackburn Rovers games can be purchased online or in-person at the stadium's Roverstore.
Blackburn nearly never sells out, yet for select high-profile marches, they may limit ticket sales to local fans only.
The cost of a ticket can vary depending on the opponent. For a normal match, expect to pay anywhere from £15.00 for a single-tiered Riverside Stand seat to £25.00 for a prime seat in the Jack Walker Stand. High-profile matches might cost up to £5.00 extra for each ticket.
Ewood Park Stadium Tour
Reservations can be made online or by sending an email to [email protected]. The tour will cost you only £7.50.
Events at Ewood Park Stadium
Why not choose Ewood Park Stadium if you're looking for a private function room in Blackburn? Ewood Park, the legendary home of Blackburn Rovers FC, is a stadium that offers amazing facilities for all types of occasions, both commercial and special parties, and offers unparalleled, seasonal products and dining experiences through Prestige Venues & Events.
Ewood Park combines high-quality meeting and function rooms with first-class service and hospitality to create an unforgettable event experience in Lancashire.
Ewood Park Stadium Seating
Ewood Park Stadium FAQ's
When did Blackburn move to Ewood Park?
Before settling at Ewood Park in 1890, Blackburn had lived in a few different locations.
How much does blackburns away end hold?
At Ewood Park, the Blackburn away allocation is 11,000 seats.
What is Ewood Park away end capacity?
The estimated capacity for the away end at Ewood Park is 4000.
Which is the away end at Ewood Park?
When away fans visit Ewood Park, they will be seated in the Bryan Douglas Darwen End.
Ewood Park Stadium Wikipedia
Ewood Park Reviews
I love coming to this stadium. The fans are friendly and welcoming and the views from the stands are excellent. Parking is ok outside the ground and has plenty of places to have a pre-match pint. Inside the stadium, there are quite a few places for refreshments and it is always nice and clean.
Blackburn rovers f.c. is a great family club. Cheap tickets and they always go that extra mile for the fans. Well worth a visit and a ground tour to learn the history of a famous premier league winning club. This club brings the community together in more ways than just football.
Ewood Park Map
Blackburn Rovers FC Twitter
Summary
We hope our guide for Ewood Stadium was useful to you and had all the information you needed. Good luck to your team!