AFC Wimbledon have enjoyed a meteoric rise through the football pyramid since their formation in 2002. After rising from the Ashes of former Premier League side Wimbledon which controversially "franchised" to Milton Keynes, those that were behind the club's inception would have been proud to see them in the football league.
As they begin life in league two, AFC Wimbledon's Kings meadow Stadium is a great setting. Its total capacity is 5,194 with 1,295 of that figure being seated. It has easily met the league two standards and while small, it is a clean and well maintained stadium that has proved popular with both home and away supporters.
The Stadium comprises the Paul Strank Stand which is the main stand for home supporters, the John Smith Stand, which is a partially covered terrace for away supporters while the rest of the home fans are housed in the partially covered terraces at the Tempest End and the Kingston Road End.
Next match:
How to get to Kingsmeadow
By Road
Kingsmeadow is situated within easy reach of the M25 London Orbital Motorway which links to many of England's main UK road arteries including the M1 and A1. From the M25, leave at junction 10 and take the A3 northbound into London. From here, follow the A2043 and the signs will take you directly to Kingsmeadow. If you're travelling by car, the postcode for your SatNav is KT1 3PB. Alternatively, you can park away from the ground and catch a 131 bus which goes right past the stadium.
By Rail
The nearest main line station to Kingsmeadow is Norbiton which can be accessed from London's Waterloo which travels to Norbiton via Clapham Junction and Wimbledon.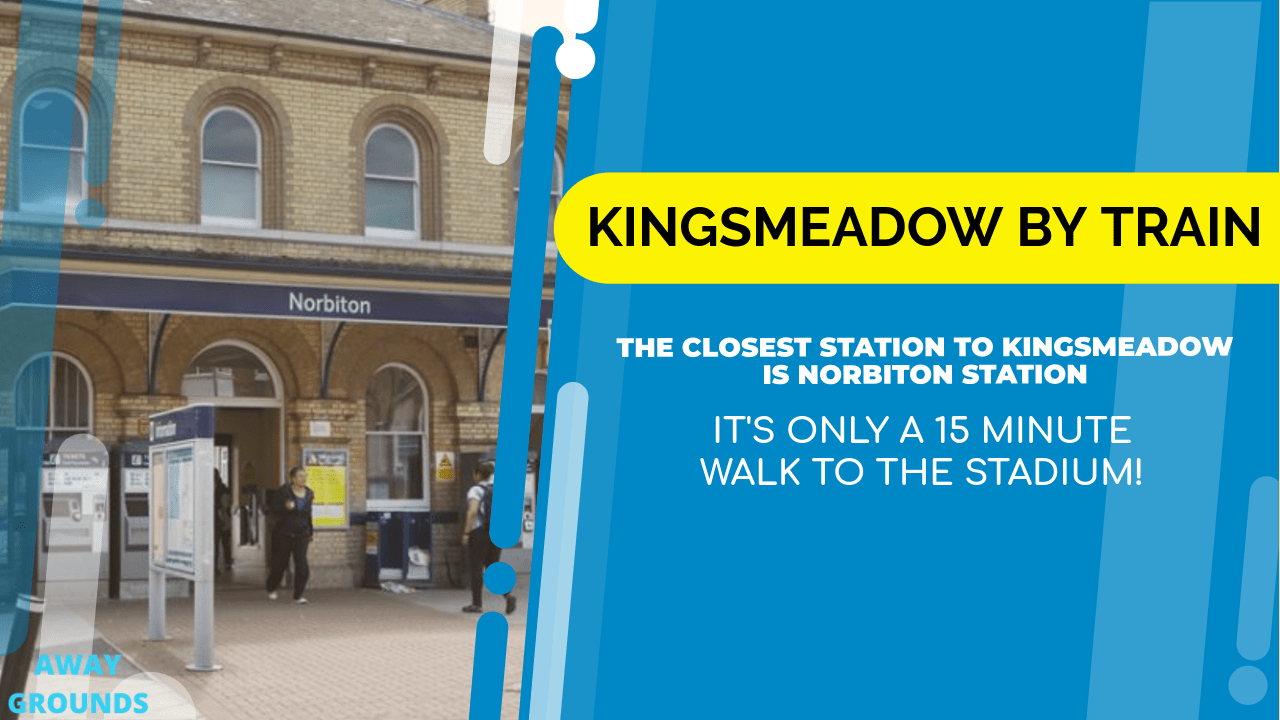 Having arrived at Norbiton, it is a 15 minute walk to Kingsmeadow and while you can get a taxi, these will be hard to pin down on match days. Click here to check the current train timetables
By Air
The closest Airports to the stadium are London Gatwick and London Heathrow, both of which fly to many major international cities across the globe. On arrival at either of these airports, you can easily get a train into Waterloo and then into Norbiton or if you're able to hire a car, the M25 Motorway is a short drive from both. Click here to check the current flight times
Taxis
There are several taxi companies in Wimbledon that can take you to and from Kingsmeadow. You can always prebook a private hire taxi, or hail a black cab on any highway.
Calling all Wimbledon Taxi Companies – Why not advertise your company here?.
Where to Park?
There is some parking available at the ground but it is strictly limited. If you arrive very early, before 1.30pm, you may stand a chance of getting a space but after this you will be struggling. After 2pm you can virtually guarantee that the car park will be full.
Local residential streets offer other possibilities and there are very few permit parking restrictions but once again you'll need to arrive early. As with most stadiums, the further away you're prepared to park, the better your chances of finding a space.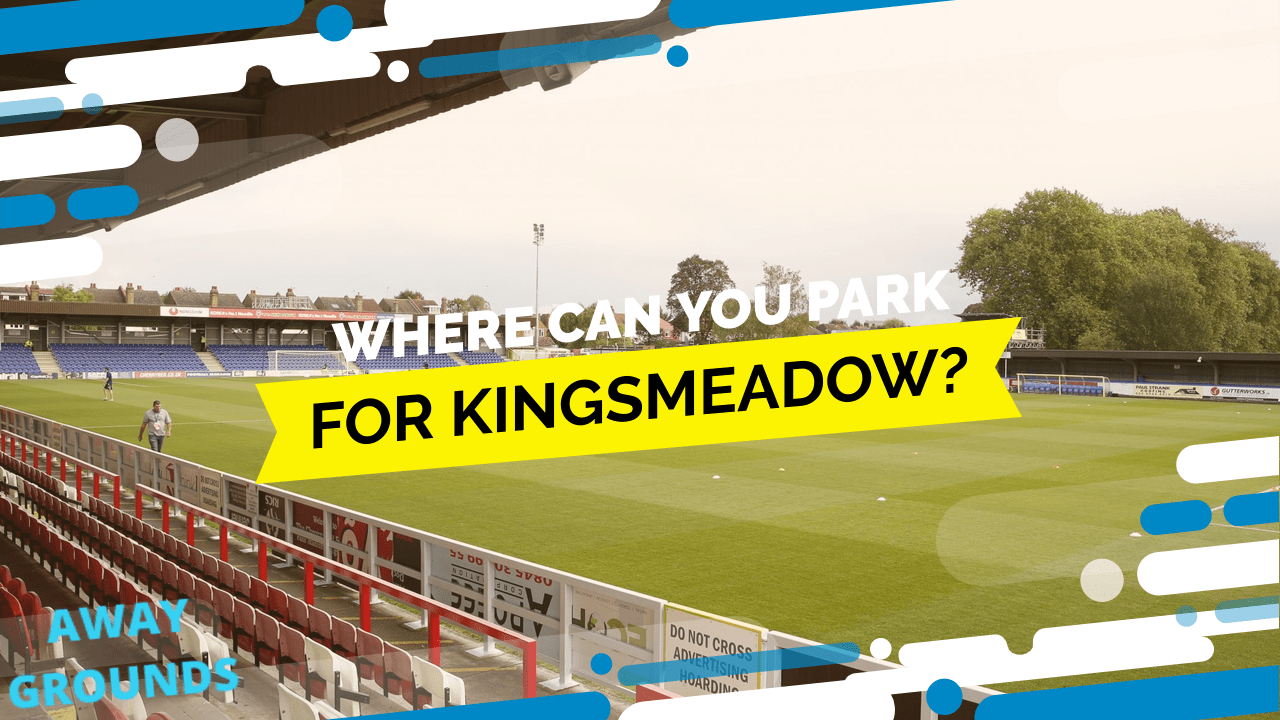 There is very scant information regarding private schemes involving schools and other potential parking sites but these may be available on a sporadic basis.
Away Friendly Pubs near Kingsmeadow
The Duke of Wellington and the Prince of Wales are welcoming for away fans and these can be found on the Kingston Road on the way to New Malden.
Alternatively, there are two large bars inside the stadium itself which are generally open to away supporters. These are located in the Paul Strank Stand and these are open for away fans at most times of the year except when there is a big all ticket match when they are likely to be reserved for home supporters only.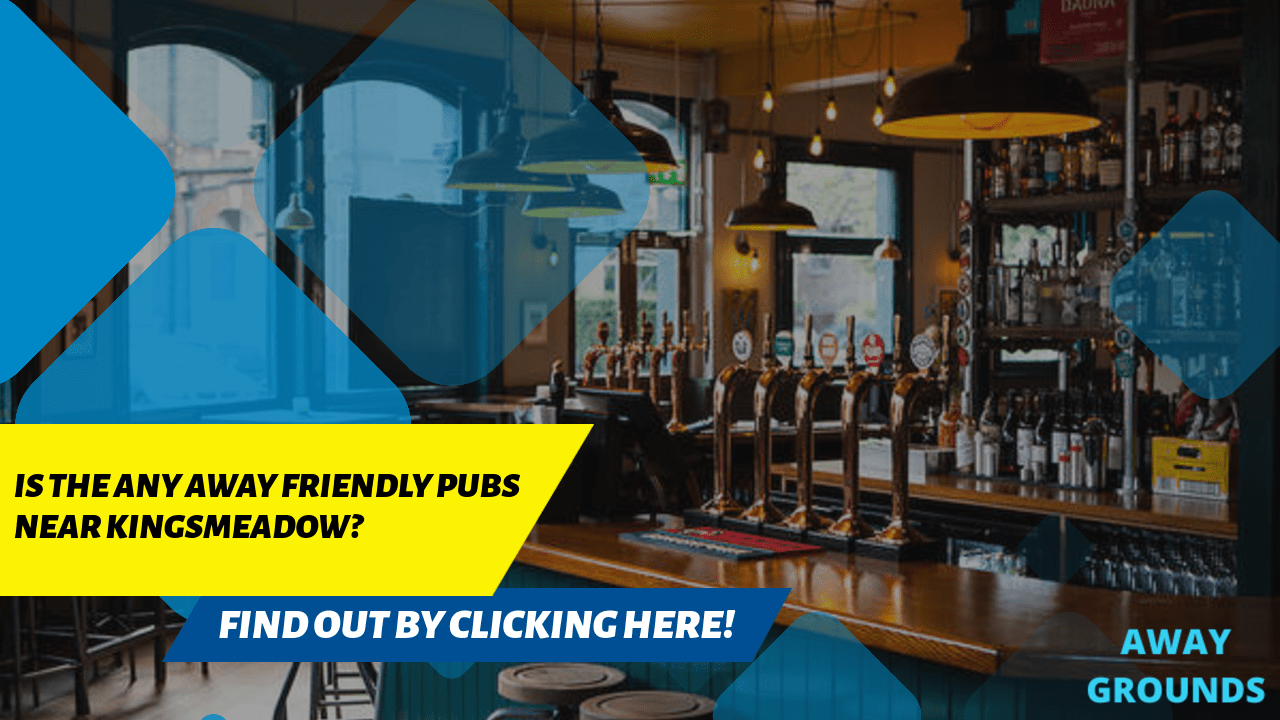 Alternatively, there are many pubs at Norbiton and New Malden, on the train and bus route respectively and these are often frequented by away supporters who prefer a quieter drink before their game.
Hotels near Kingsmeadow
There are many independent hotels in Kingston upon Thames which will give you easy access to the ground itself.
Among the larger hotels you will find the Holiday Inn in Kingston upon Thames and the Marriott hotel in nearby Twickenham. There are also a number of Holiday Inn locations in neighbouring towns such as Surbiton and Chessington, both of which provide easy access to Kingsmeadow via car or public transport.
Alternatively, if you move into London and in particular to Waterloo where you can get your connecting train into Norbiton, there is a very wide choice of larger chain hotels in the vicinity.
As AFC Wimbledon have moved through the Football League pyramid, Kingsmeadow has been a happy home for them and as they have moved into the league itself, away fans will find this a friendly and comfortable place to watch their football.
If AFC Wimbledon were to continue their meteoric rise through the leagues then they would have to consider future plans that could include a move away from their current stadium but for now, this is a welcome addition to the football league schedule.
Kingsmeadow Stadium History
Kingstonian had called the stadium home since 1989 when they built the complete complex on the location after selling their traditional Richmond Road ground. The ground was officially opened with a friendly match between Kingstonian and Queens Park Rangers. After being relegated from the Conference, Kingstonian fell into financial administration, and Rajesh Khosla and his son Anup bought the club and the ground.
Wimbledon F.C. moved to Milton Keynes in September 2003, becoming Milton Keynes Dons in June 2004. AFC Wimbledon has played at the stadium since its inception in 2002. At the time, AFC Wimbledon was in the Combined Counties League, but in 2016 they were promoted to Football League One.
After one season as tenants of the Khoslas, AFC Wimbledon decided to purchase the ground's leasehold. The Dons Trust, the club's proprietors, issued a share offering to fund the purchase, which was completed the following summer. The club then secured a commercial loan to pay off the outstanding debt owed to the Khoslas. When the club took over the stadium, it was renamed the Fans' Stadium, which is still its nickname today.
AFC Wimbledon supporters endorsed a plan in November 2015 to sell the ground to Chelsea F.C., who wanted to utilise it for their young teams and women's squad.
Kingstonian suffered a significant setback as a result of the sale, as they were no longer able to play at a stadium that was too vast and expensive for a non-league club and over which they had no control. In 2017–18, Kingstonian shared a ground with Leatherhead F.C., before moving to King George's Field in Tolworth and sharing with Corinthian-Casuals F.C. in 2018–19.
Beginning with the 2017–18 FA WSL season, Kingsmeadow became the new home of Chelsea Women. In May 2020, AFC Wimbledon moved from Kingsmeadow to the new Plough Lane stadium.
Getting Tickets for Kingsmeadow Stadium
Please check the website for tickets information prior to each home or away game. Ticket purchases can normally be made through their online ticket shop or by calling the Club's Ticket Office. Away matches will have different ticketing arrangements, so keep an eye on the website for updates.
Please contact the Ticket Office with any ticketing questions by calling +44 (0)20 3988 7863 or emailing [email protected].
Kingsmeadow Stadium Map
Kingsmeadow Stadium Reviews
Amazing stadium, very clean and brilliant helpful staff. All the fans are very friendly which made the atmosphere unbeatable.
Unbelieveable stadium with a great atmosphere and amazing views. The food and drink are a good price with clean toliets.
Kingsmeadow Stadium FAQ's
Who owns Kingsmeadow?
Chelsea FC is the owner of Kingsmeadow.
When did Kingsmeadow Stadium open?
Kingsmeadow Stadium opened in 1989.
What is the capacity at Kingsmeadow?
The capacity at Kingsmeadow is 2,265.
Which is the away end at Kingsmeadow?
Away fans visiting Stamford Bridge sit at the bottom deck of the Shed End, closest to the East Stand.
What is Kingsmeadow away end capacity?
The away end capacity at Kingsmeadow Stadium is around 3,000.
Seating at Kingsmeadow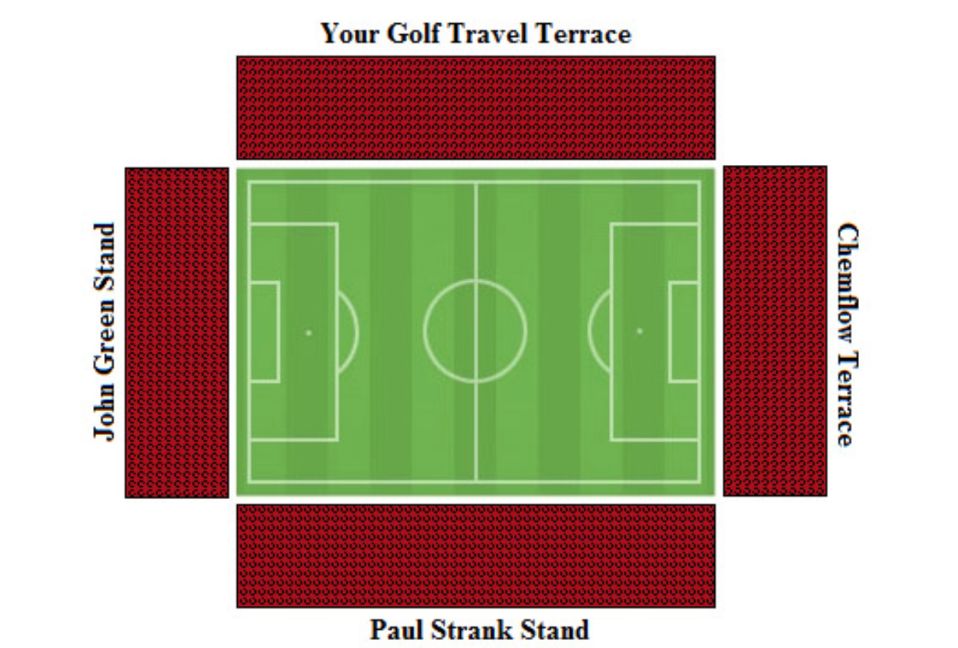 AFC Wimbledon Twitter
Kingsmeadow Stadium Wikipedia
Kingsmeadow Stadium Tour